With an accomplished professional background in management and interior design, Lisa has been representing buyers and sellers in the Greater Boston area for more than 7 years. When she's not negotiating a deal or advising buyers through a home renovation, you'll find her reading the latest best seller, cooking gourmet meals, or traveling overseas. Lisa shared a bit more about herself and her experiences working with our team at Compass.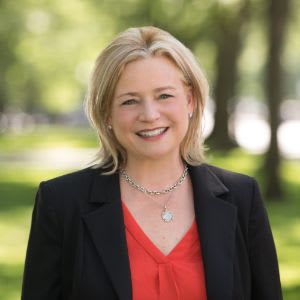 You've been with the Ellen and Janis Team for 3 years now. What do you like best about working with the team and Compass?
What I like most about
my team
and my brokerage is their appreciation of a collaborative approach; in fact, one of Compass's motto is "collaborate without ego". Real estate is a very entrepreneurial endeavor and encompasses many skill-sets, so being able to share knowledge and expertise is reassuring and helps me to be the best agent I can be.
Can you tell us about a purchase or sale that has caused you to think outside the box or apply a skill in a new way?
I am currently working with clients who want to purchase in a town where the real estate market is extremely competitive. Unfortunately, they only have 10% down so our offers have not been getting accepted. And although they do not feel particularly qualified to do a renovation they recognize that a property that needs a little work will be less competitive. As I have a degree in interior design (which is essentially interior architecture) and my team has experience with many of the local trades, my clients are putting their faith in us to help them land property and guide them through the renovation process.
Ellen and Janis believe in giving back to the communities where we live and work. Can you tell us about some of the organizations you support that are making a difference on a local level?


It was about 15 years ago when I was solicited by
HRC
on the streets of New York. Since that time I have been a supporter. When I moved back to New England I was thrilled to see that the organization was very active in Boston. And I can thank them for making my marriage to Alexandra in 2015 a federally recognized union.

​​​​​​​What do you like to do for fun when you are not working?

I'm a big reader of both fiction and non-fiction; I love to cook and make a mean Moroccon chicken; my wife and I love to travel internationally and are looking forward to getting back on a plane!

​​​​​​​To learn more about Lisa's background and experience, read her full profile here.